About Us
Company Details and Industry News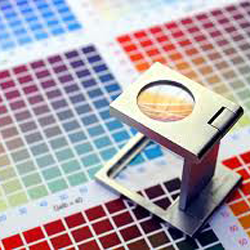 About Our
Company
FC Print is the commercial printing division of long time book publisher, Fundcraft Publishing. Located right outside of Memphis, Tenn., the 100,000 sq ft facility it is supplied with state of the art printing equipment and staffed with knowledgeable professionals to satisfy the diverse needs of all types of businesses and organizations. Our commitment to best practices from  pre-press design to manufacturing and fulfillment, is evident in our treatment of our customers, the creativity of the design process and efficiency of the production and fulfillment phase. The Fundcraft high standard for product delivery and customer satisfaction has been carefully crafted over decades of experience in the publishing and printing markets. Our goal is to develop customer partners who want a blend of modern print capability along with time earned know-how, and commitment to exceptional customer service.

What Makes
Us Special
01
Centrally Located
FC Print is in Collierville, TN, just outside of Memphis, located in the center of the United States. The Memphis International Airport has the distinction of being the world headquarters for FedEx, a major airline hub and the busiest cargo airport in the world. Memphis is located on the Mississippi River and Interstates 40 and 55, it is also crossed by five Class I railroads. Memphis has the air, land and water infrastructure in place connecting it to major markets, both national and international.
02
Southern Hospitality
Nothing beats good ol' southern hospitality and here in Memphis, that's all we know. Born and raised in the south, we pride ourselves on being friendly, realiable and honorable in our interactions with our customers. We want you to come back again and again. the only way to assure that is through friendly service, responsiveness and producing quality work at a reasonable price..
03
Versatility and Stability
Not only are we a family-owned business, but also a family of businesses. Our parent company, Fundcraft Publishing, is home to over 6 different printing and publishing divisions. Fundcraft Publishing has been in business for over 60 years and is one of the most experienced, knowledgeable printers in the United States.
04
Preparing For Tomorrow
While the domestic printing industry is definitely contracting, FC Print continues to separate itself from the crowd by adding unique capabilities to our printing products and service offerings. We are constantly implementing process improvements in manufacturing as well as business management strategies.